Gary Wolf, 40+ year member of IAROO and past president in 2006, will present a two-day seminar on the topic of derailment investigation.  This seminar is aimed at railroad operating officers in Transportation, Engineering, or Mechanical.  The seminar will cover all phases of making a good investigation including what to do at the site, how to inspect the track structure (including turnouts), and how to assess mechanical conditions including wheels and trucks.  Although the seminar is focused primarily on freight derailments, certain aspects of passenger/commuter equipment will be covered.  A segment on Human Factor accidents, including yard incidents and train handling/train make-up, will also be included.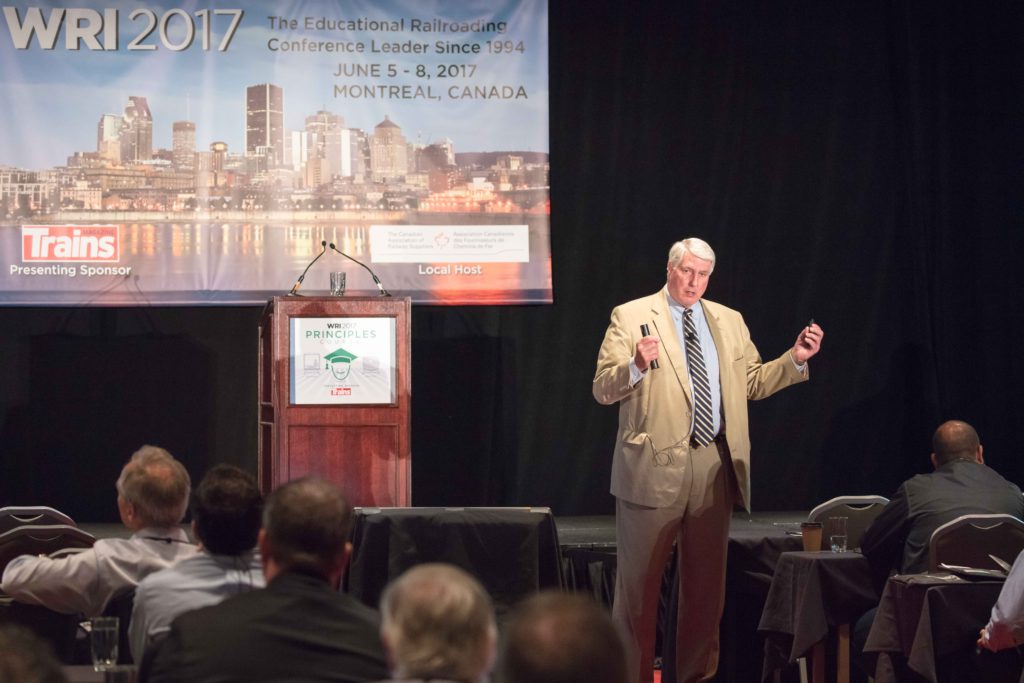 Presented by:                                           
Gary Wolf, President of Wolf Railway Consulting                                                  and sponsored by:             International Association of Railway Operating Officers
Date and Location:
 November 8-9, 2023 (8:00 AM – 5:00 PM)               Embassy Suites Atlanta Airport                         4700 Southport Rd                                             Atlanta, GA 30337
The Embassy Suites has a free airport shuttle operating every 30 minutes with a short ride to the hotel.  There is paid parking in case you drive in.  The hotel cost includes a complete cook to order breakfast and an evening reception with snacks.  It also has a complete restaurant on-site.  Other restaurants are available within a few miles of the hotel, but none within walking distance.
Seminar Costs and Registration:
The cost per person is $890.00 which includes a seminar workbook and a copy of Gary Wolf's textbook on derailment investigation entitled The Complete Field Guide to Modern Derailment Investigation.  Also, lunch will be provided each day.  The hotel is holding a block of rooms for $165.00 per night subject to availability.  For anyone who is a member in good standing of IAROO, 20% of the seminar fee will be donated to the IAROO general fund.  Corporate checks, or credit cards, are accepted for payment.   You can register by clicking here.  You will need to reserve your hotel room by calling the Embassy Suites directly at (404) 767-1988.  Other hotels are nearby, but would require a car or taxi.  If paying by check, or if you have any questions, call WRC at (404)-600-2300.